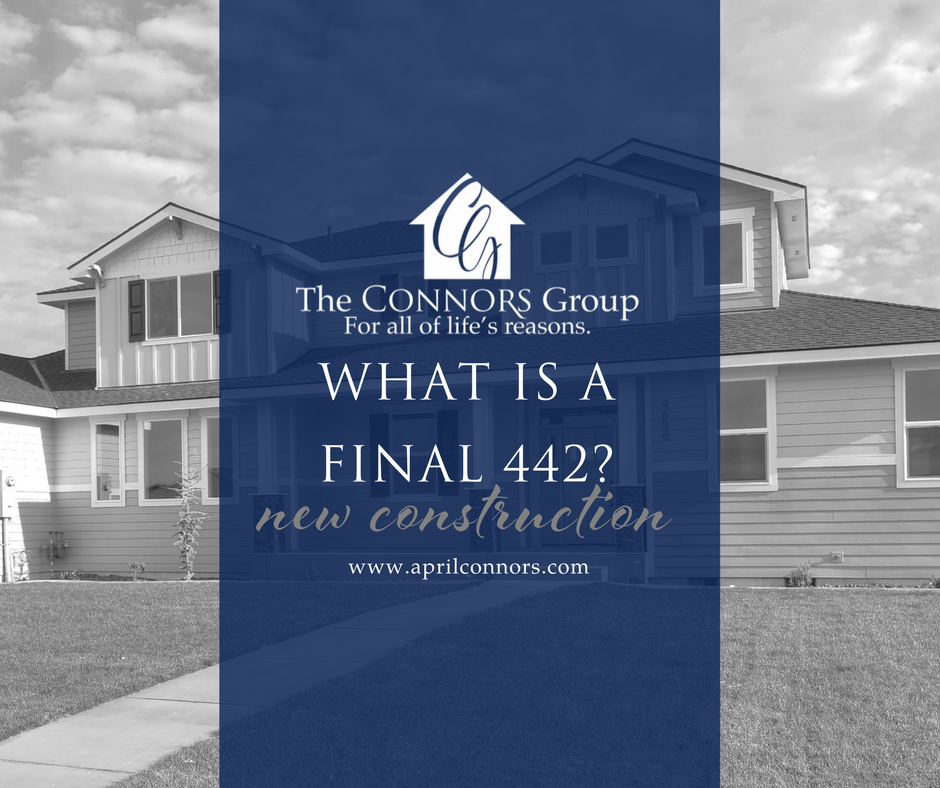 So you are building a new house, and the Appraisal was done a LONG time ago and your Real Estate Broker and Lender call up to say  "we need the final 442 to close."
What is a Final 442?
When the builder has completed construction on your new home the appraiser will be called back to re-inspect your home and complete an Appraiser 442 form.  The purpose is for the appraiser to confirm that your home was built to the standard specifications of the Purchase and Sale Agreement.
Do I have to wait on the Final 442 to Close our Loan?
Yes!  Most local lenders use the 442 as a condition of funding which means  if they get the 442 on the day of closing, they can still close and record that day.How Do I Avoid a 442 Delay
However, if your Lender made the 442 a condition of underwriting your file will be delayed until the underwriter reviews your file again to make sure the condition is satisfied.
Ask your Lender  if the 442 is a condition of funding or a condition of underwriting.
I HIGHLY recommend using a local lender.  I have been selling new construction homes for years, we know which lenders can perform on time.   If you are using an out of town or internet lender you only have the reputation of the company to go by, not the individual loan officer like you do with a local lender.   The person on the other end of the phone or email handling your loan could be brand new in the business.   In additional local lenders are familiar with Washington State laws and local lending practices.
Update comment from a local appraiser:  The keyword is 100% complete. A lot of issues we run into is the miscommunication of the completion of the house. Minor things such as touch up or cleaning aren't a big deal, but there have been transactions that have been delayed because doors weren't hung, appliances weren't installed and even carpet hadn't been laid. The 442 is protection for the buyer and the bank to make sure the builder completes their job. The other benefit for using local banks is that most of them even allow verbal confirmation from the appraiser prior to a hard copy for same day closings.